Award Winning Short Films 2019
Founded in 2018, WONDERWORKS LTD is a Film production company based in Mauritius. We pride ourselves of an impressive influence experience in film production in the Mauritian film industry, quality and professionalism. At Wonderworks Ltd, we believe in quality, professionalism, creativity and continuous innovation to excel and lead in the film production industry.
Wonderworks Ltd strives to position itself firmly in both the nationally and internationally in moving content production industry. We provide an exceptional service and pride ourselves in ensuring cost-effective excellent creative solutions to our customers as service provider, and excel in creating wonderful and innovative content in forms of films, documentaries, series, and any other genres and narratives to move, educate, inspire, entertain and enchant our own audiences.
We cater for any size productions. Therefore, apart from being a production house, Wonderworks Ltd also offers a wide variety of Film Production Services to local and international filmmakers, producers, advertising agencies and corporates.

Wonderworks Ltd partners you all the way until your dreams are realized and transform your experience of films and film-making as a wonderful experience.

In simple words, Wonderworks Ltd thrives in creating wonders for you by offering you uniquely memorable experiences through the power of moving image and creative content, and through its services.
Mr Kishore Kumar Ramessur, Shareholder
We thrive in creating wonders for you! We transport you to your wonderlands! Our mission is to make you dream, explore, connect and transform your dreams into realities, both as a film producer and service provider.

As a Film Production Company, we want to lead the film industry through powerful creative content that inspires, moves, educates, entertains, and enchants its audience in all forms of narratives and genres. As Film Production service provider, we want position ourselves firmly as the most reliable partner to our clients through excellent quality service, professionalism, creativity, continuous innovation and strong sense of responsibility.
Our motto is "You dream it, We realise it!"

To bring you under the spell of the wonders we create, transport you to your dreams and provide the best experience to our audiences, suppliers and partners.

We bring stories and narratives to life in a way that compel audiences to dream
Wonderworks Ltd aspires to:
Lead the local and global markets as service provider in the film production industry
To be gold standard for moving image productions and become a world-renowned
To excel in pioneering content by focusing on quality, continuous innovation, and creativity
Inspire, move, educate, and entertain through powerful content and serve as a cultural resource for all.
Position itself as a global film Production and Service provider company, and thus bring
international recognition to Mauritian Film Industry through quality, innovation, and creativity
To be the best choice for talents and inspire, motivate and empower its people, and
newer talents to thrive and achieve their specific goals while being aligned to the mission and vision of the company.
Our core values are:
EXCELLENCE
CREATIVITY
INNOVATION
RESPONSIBILTY – Be socially and environmentally responsible while
producing, marketing and distributing films that provide the best experiences to
our audiences and the best solutions to our clients.
RESPECT –
TEAMWORK
We produce across the content spectrum. We can facilitate feature films, any form of TV media such as TV-movies, TV-series, Reality Shows, Travel films, Drama Series, documentaries, Short films, TV Commercials, corporate videos, stills & food photography, all kind of Photo Shoots and Games content. We look at film projects, from concept through to final delivery, and can
assist our clients at any stage of the process to make their experience of partnering with Wonderworks Ltd memorable and enchanting.
We provide guidance to our clients and partners on all elements across the cinematic ecosystem. We can cater for any and every audio-visual filmed content. We aid and assist our partners throughout every stage of scheduling, including early preproduction, the shoot and post-production.
We have access to a large range of crew across all the various departments. Our experienced and trained crew members are enthusiastic, professional and dedicated to solving any and all problems so that you can sail smoothly through to success.
We support your projects by providing professional experienced suppliers with excellent reputation. Our vast and developing network of key suppliers of services which include:
Locations Scouts who bring you locations that are breathtakingly unique to our country,
Catering companies,
Accommodation: hotels, guesthouses, crew apartment rentals,
Varied logistics solutions,
Casting, and crew, Auditioning, Stuntmen & Make-up Artists
Entertainment attorneys,
Recording studios & Audio rentals,
Green screen studios,
Lighting,
Color grading and editing,
Airlines, and
Other local film production suppliers.
Our experience and relationships will provide you with the very best deals available to make your projects as cost effective as possible, and an excellent film-making experience when partners with our experienced suppliers.
The team behind Wonderworks Ltd aspirations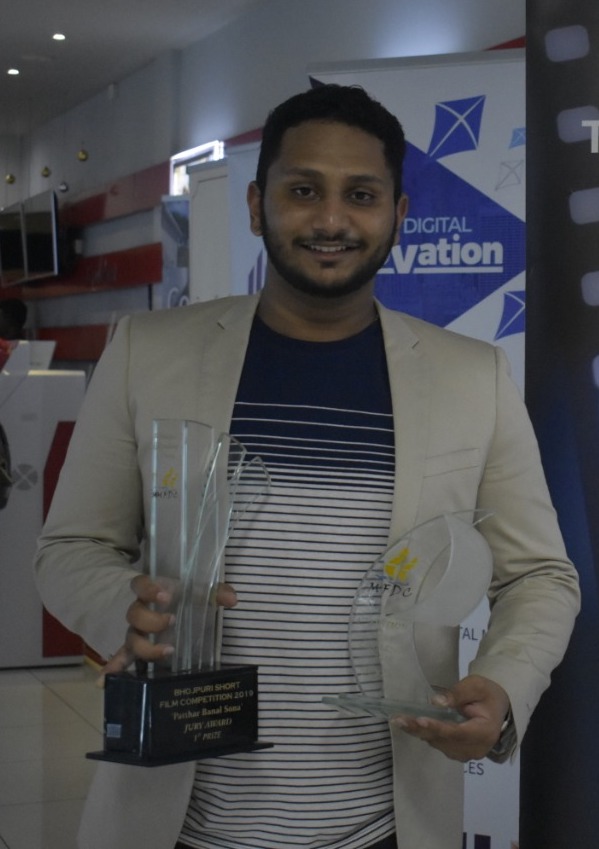 Gautam kumar Rai Ramessur
Director Wonderworks ltd
Mrs Jamwantee(Mira) Ramessur
Secretary Wonderworks Ltd
Mr Kishore Kumar Ramessur
Shareholder